NEW STORM SHELTER OPTIONS NOW AVAILABLE THROUGHOUT THE U.S.
Contact us at (405) 625-2355 or message us with questions about our products!
The Shark Tank Experience
It was an amazing experience being on the Shark Tank. We are very excited to introduce our innovative Vortex Vaults Storm Shelter Beds to residents of the U.S. We believe our products will bring an all new way of protecting many families across the country from extreme weather events as well as bring added security in other situations such as home invasions. Contact us for more information or for a quote.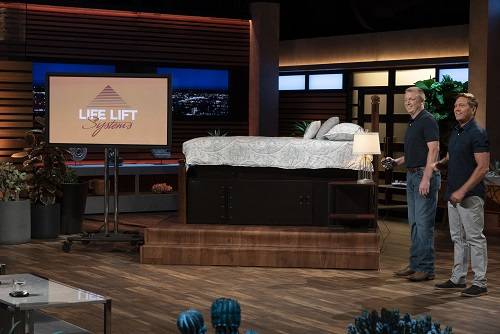 Above Ground Storm Shelter Solutions Without Sacrificing Space

The Vortex Vault Tornado Shelter Bed is an innovative new technology that allows for in-home protection from severe weather without sacrificing any additional space in your home. It is manufactured in Oklahoma but available throughout the United States via our dealer network. The storm shelter bed allows many advantages over traditional in-ground and above ground shelters and can be moved to different rooms or moved to a new home when you relocate. It is also the perfect solution for wheelchair and mobility scooter users as well as those with limited mobility as they can easily access the shelter without the danger of accessing steps. The bed lift system also acts as high low option allowing for easier transfers back and forth from the bed to a wheelchair.
When the Vortex Vault is in the down position, the shelter functions as a standard bed. Standard headboards and footboards can be installed on the bed.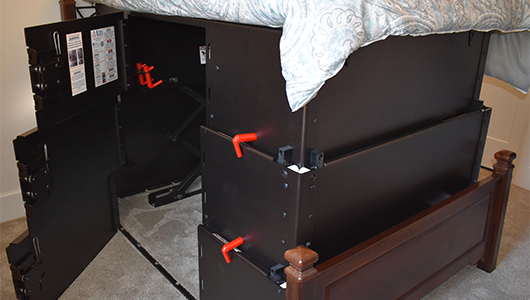 With a push of a button, the Vortex Vault bed raises to a 57″ height allowing for individuals to enter the shelter. The shelter has been approved by the Texas Tech Wind Institute to withstand winds of an EF5 tornado.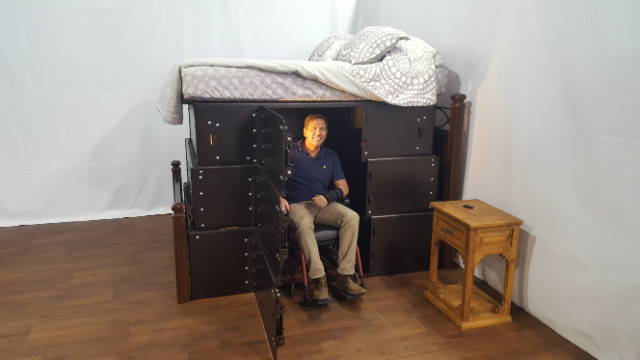 The Life Lift Systems innovative storm shelter bed can fit multiple people inside during a severe storm right in the comfort of their own home.
3 Height Storm Shelters Available
Bed Frame Only Protection
19 Inch Height Protection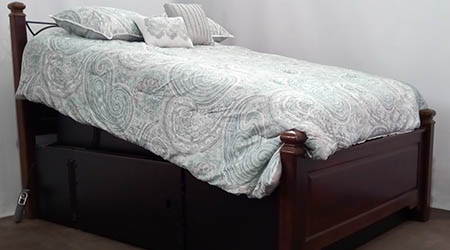 38 Inch Height Protection
Full Three Stage Protection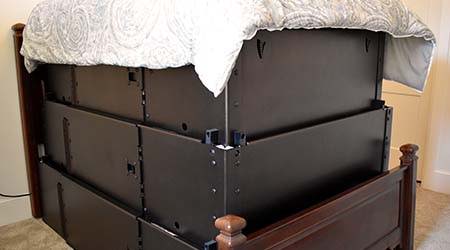 57 Inch Height Protection
Now Offering Life Shield Safe Rooms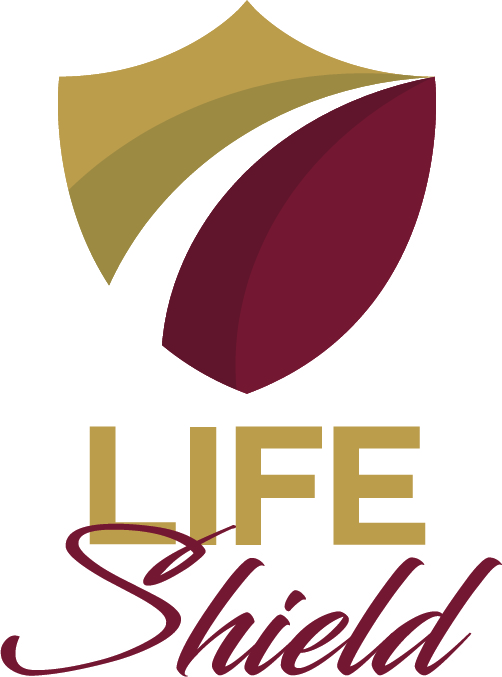 Life Lift Systems is excited to announce that we are now offering a full range of Above Ground Safe Rooms. With the introduction of the Life Shield, we now offer a full range of above ground storm shelter safe rooms that allows for options to be installed outside, in the home and even in the comfort of your own bedroom with the unique Vortex Vaults Storm Shelter Bed! We are the only company in the world that can offer such a wide range of above ground metal safe room solutions! Contact us today to set up a home assessment.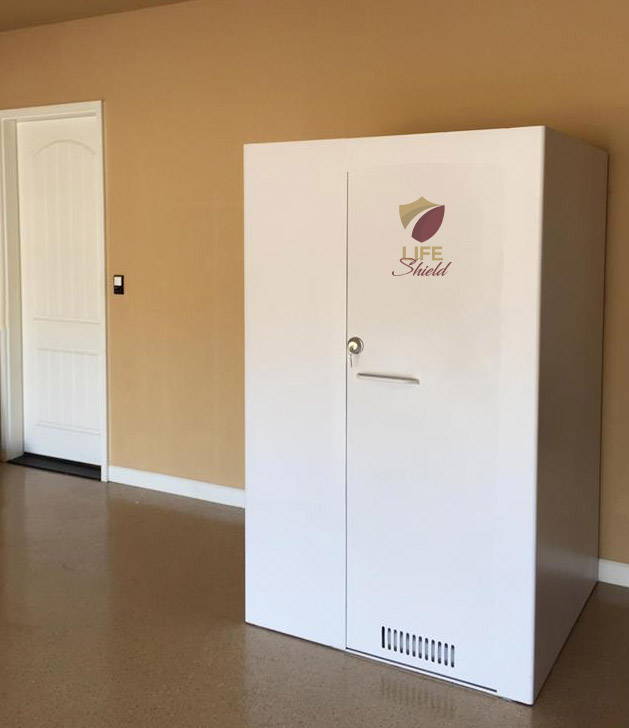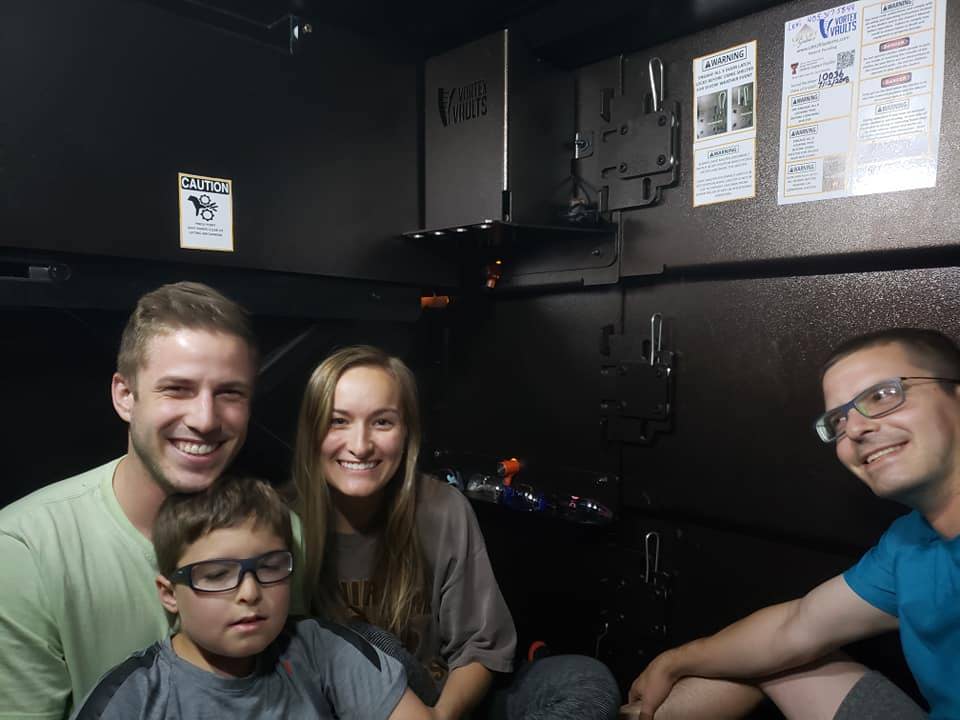 "Have to give a little testimonial about our Life Lift Systems/Vortex Vaults Okc storm shelter! Last night we had to get in, and have visitors from out of town, so more people at our house than usual! We had 4 adults, 1 9 year old, and 2 dogs, and we were all shocked at how comfortable and not claustrophobic it was in there!! Plus, we were still able to get our wifi and 4G." - Corinne Williams