Above ground Storm Shelter Solutions
Take Shelter in the Comfort of your Home!
(405) 625-2355
Safety
• Our shelters meet all FEMA requirements and are tested to withstand an EF5 tornado by the Texas Tech Wind Institute
• Made from solid ¼" Steel Plate
• Securely anchored to your concrete slab with 5/8" diameter concrete anchors
• Rated at over 60,000 pounds of collapse prevention
• 110V powered with internal battery backup system
• Expert installation and Services provided by our professional in-house team.

Quick convenient access in the comfort of your home

• No need to go outside in the storm or into the hot garage to access your hot and dirty shelter, stay inside in the clean comfort of your home
• Rated to fit up to 7 people to protect your family and pets
• Spare bedroom is a great alternative to the Master Bedroom, Quick easy access for the long stormy nights. Have the shelter raised and ready with your tornado kit and clothes inside. Stay comfortable in your pajamas knowing you have the ultimate protection in your Vortex Vault
• Full Queen and King Sizes available
• Standard lighting, 110V power, USB charging outlets keep your electronics charged and lights on even if the power is out
• Customize your shelter with your own headboard and footboard to match the room's aesthetic design

2 Storm Shelters Styles Available
Slope Protection starting at $3,598!
38 Inch Height Protection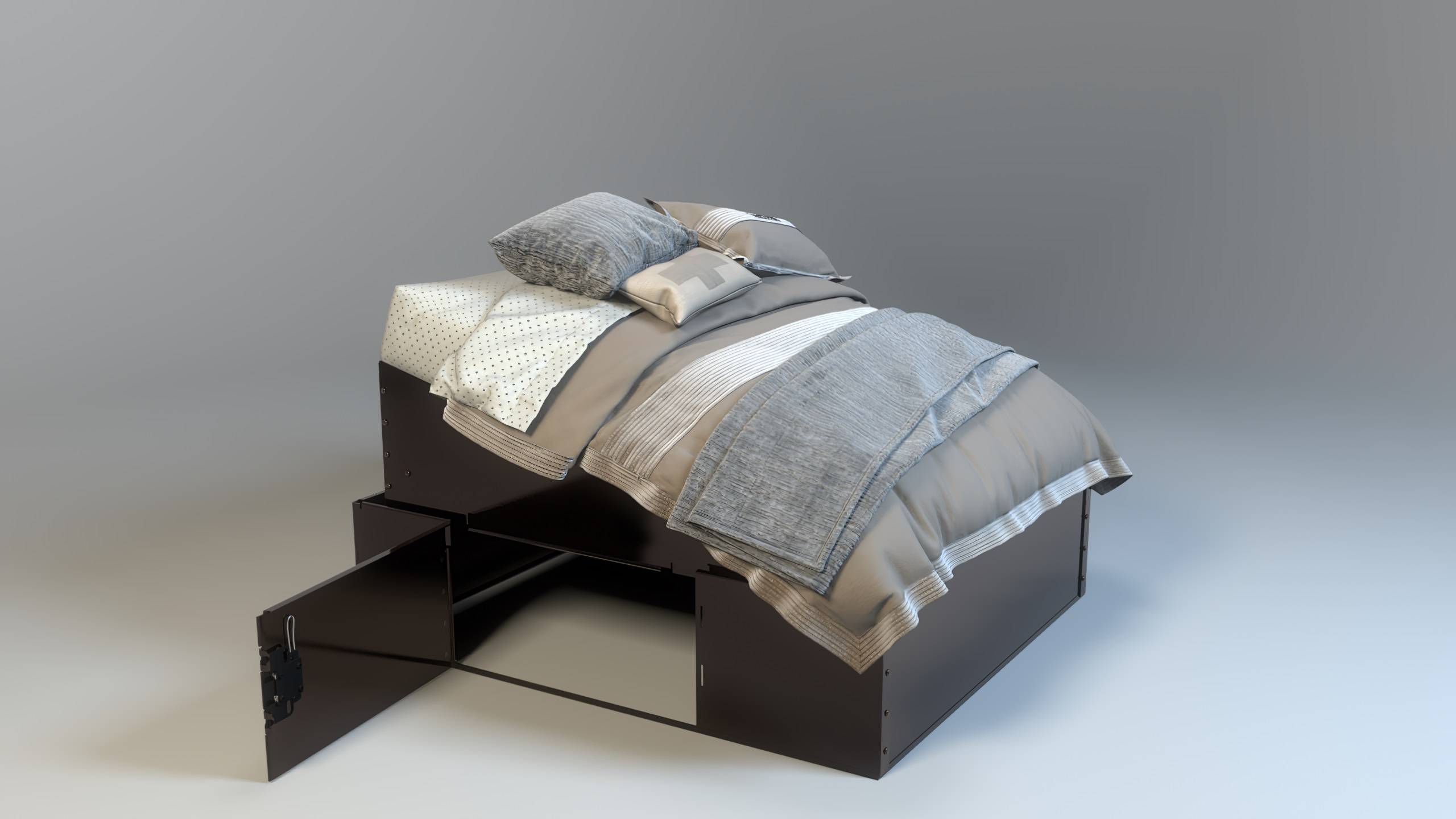 Full Three Stage Protection starting at $6,999!
57 Inch Height Protection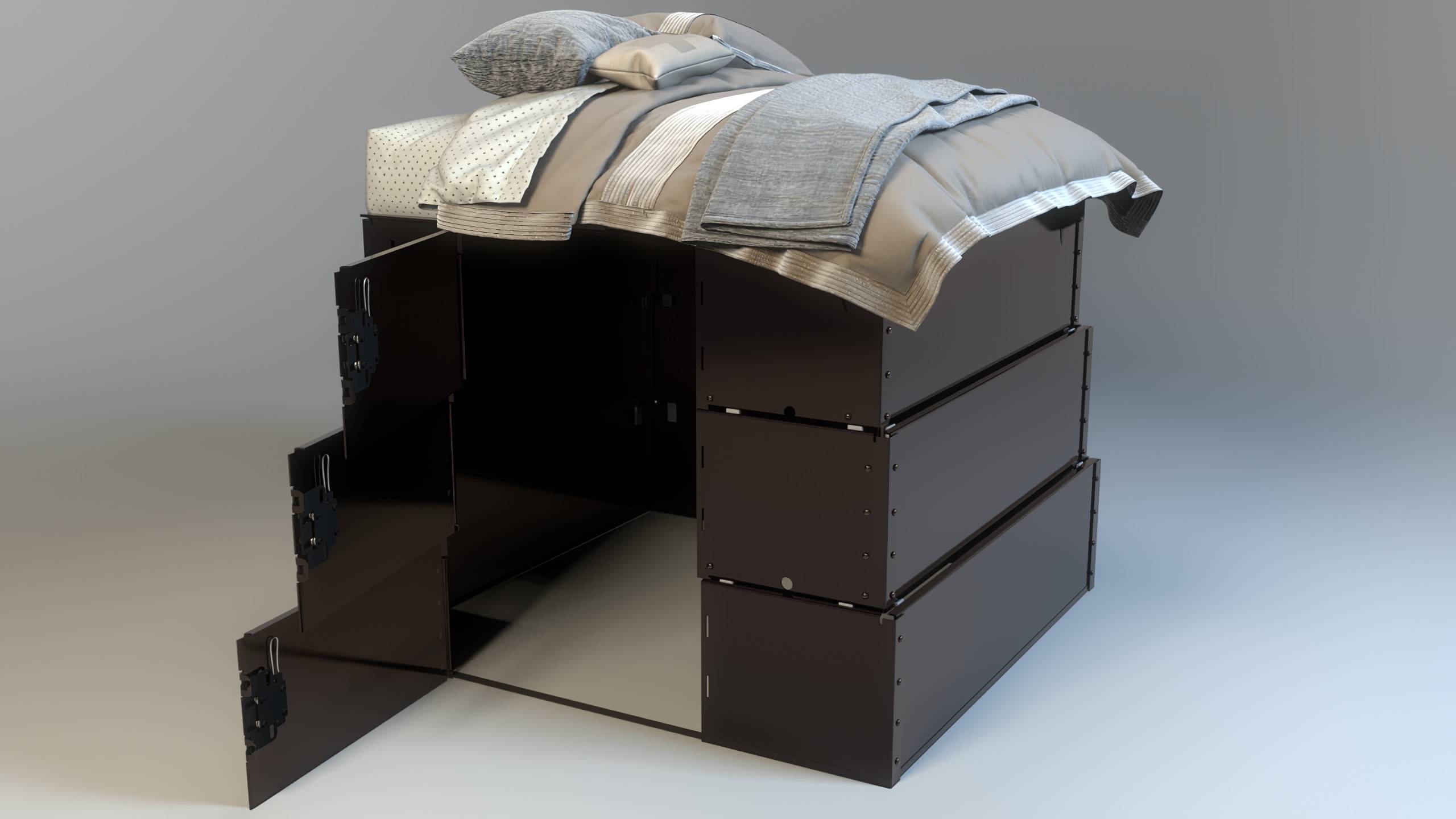 Above Ground Storm Shelter Solutions Without Sacrificing Space

The Vortex Vaults Tornado Shelter Bed is an innovative new technology that allows for in-home protection from severe weather without sacrificing any additional space in your home. It is manufactured in Oklahoma and available throughout the United States. The storm shelter bed allows many advantages over traditional in-ground and above ground shelters and can be moved to a new home when you relocate. It is also the perfect solution for wheelchair and mobility scooter users as well as those with limited mobility as they can easily access the shelter without the danger of accessing steps.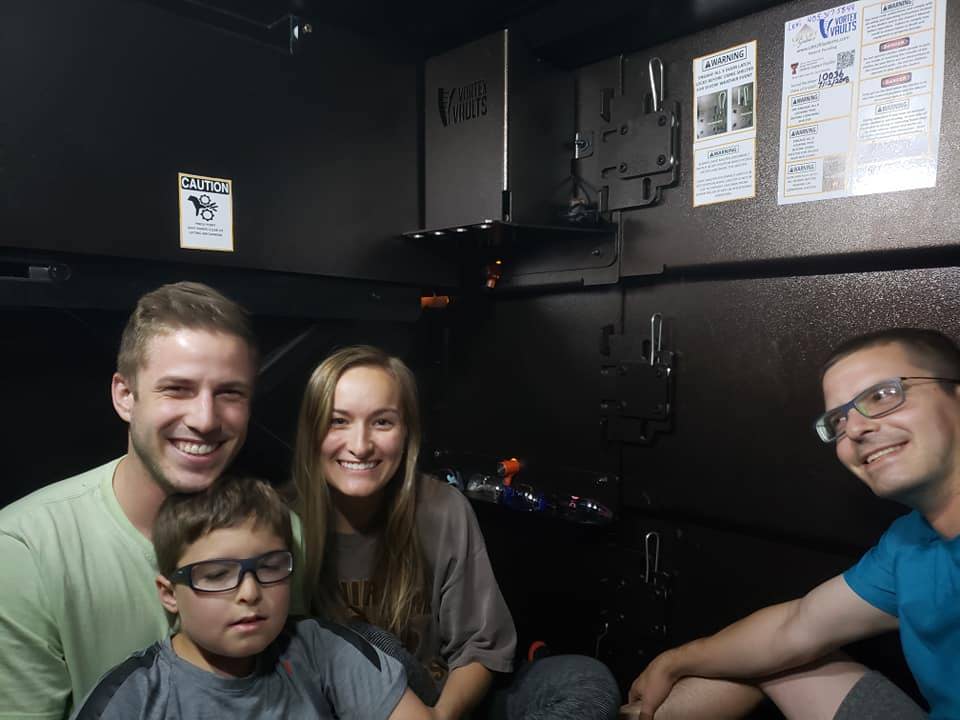 "Have to give a little testimonial about our Life Lift Systems/Vortex Vaults Okc storm shelter! Last night we had to get in, and have visitors from out of town, so more people at our house than usual! We had 4 adults, 1 9 year old, and 2 dogs, and we were all shocked at how comfortable and not claustrophobic it was in there!! Plus, we were still able to get our wifi and 4G." - Corinne Williams